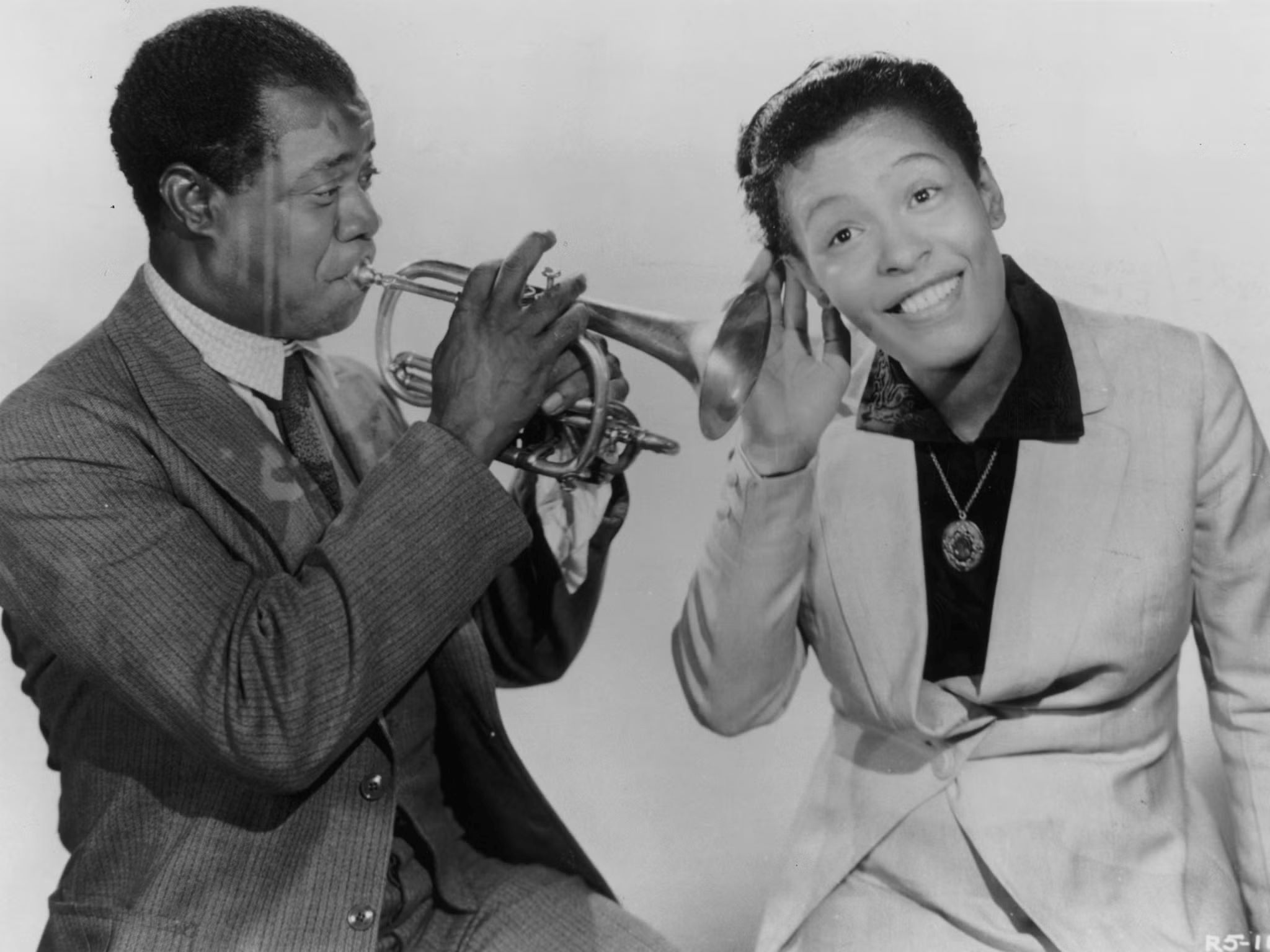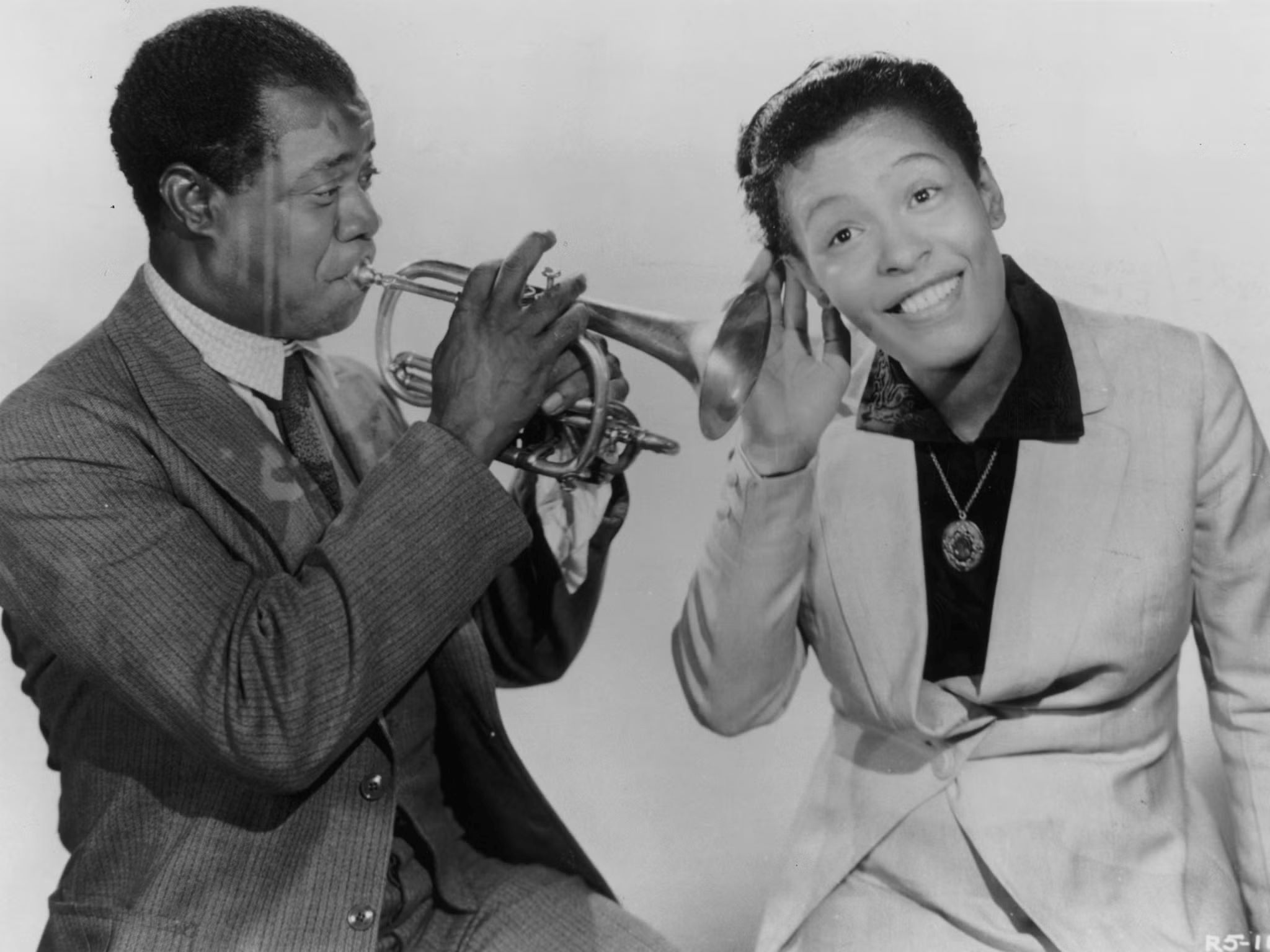 What Is Scat Singing In Jazz
Published: September 12, 2023
Discover the art of scat singing in jazz and learn how this improvisational technique brings a unique rhythm and vocal expression to the world of music. Explore the history and pioneers of scat singing and its lasting impact on the jazz genre.
(Many of the links in this article redirect to a specific reviewed product. Your purchase of these products through affiliate links helps to generate commission for AudioLover.com, at no extra cost. Learn more)
Introduction
Jazz is a genre of music that has captivated audiences for decades, with its improvisation, syncopation, and swing rhythms. It is a melting pot of musical styles, drawing influence from African, European, and American traditions. One of the most unique and captivating elements of jazz music is scat singing.
Scat singing is a vocal improvisation technique that involves using nonsense syllables and sounds to create rhythmic patterns and melodies. It is a style of singing that allows musicians to express themselves in a spontaneous and playful way. Scat singing adds a distinctive flavor to jazz music, providing a platform for instrumentalists and vocalists to interact and engage in musical conversation.
In this article, we will explore the origins and evolution of scat singing in jazz, the techniques used in this distinctive style, and the impact it has had on the genre. We will also highlight some legendary scat singers who have left their mark on the history of jazz.
So, buckle up and get ready to explore the fascinating world of scat singing in jazz music!
Definition of Scat Singing
Scat singing is a vocal technique in which a singer improvises melodies and rhythms using nonsensical syllables and sounds. It is often characterized by the use of rapid-fire, rhythmic patterns that mimic the style of instrumental improvisation. Instead of singing lyrics, scat singers create their own vocal melodies and rhythms, often weaving in and out of the musical accompaniment.
The term "scat" is believed to have originated from the phrase "scatting the blues," which referred to using improvised syllables to mimic the instrumental solos in blues music. Over time, scat singing became an integral part of jazz music, allowing vocalists to have the same level of improvisation and expression as instrumentalists.
Scat singers employ a variety of vocal techniques to create their unique sound. This includes imitating instrumental sounds, such as trumpet or saxophone, using vocal slides, trills, and the use of different vocal registers. The syllables used in scat singing often have no literal meaning and are chosen for their musicality and rhythmic value.
Scat singing requires a deep understanding of music theory, rhythm, and melodic improvisation. It allows the singer to become an instrumentalist, exchanging musical ideas and engaging in musical dialogue with the other musicians in the band.
Overall, scat singing is a vocal art form that adds a dynamic element to jazz music, giving singers the freedom to explore and express themselves in a spontaneous and creative manner. It is a skill that requires technical proficiency, musicality, and a deep connection to the music.
Origins of Scat Singing in Jazz
The origins of scat singing can be traced back to the early days of jazz in the 1920s. It emerged alongside the development of jazz as a distinct and innovative musical genre. African-American musicians played a crucial role in the creation and popularization of scat singing, incorporating their cultural traditions and musical influences into this new style.
One theory suggests that scat singing has roots in the West African griot tradition, where oral storytelling and musical improvisation were central to the culture. African griots would use rhythmic vocalization and improvised syllables to enhance their storytelling and musical performances. This influence can be seen in the rhythmic patterns and improvisatory nature of scat singing in jazz.
Another influence on the development of scat singing was the blues, a style of music that also emerged from African-American communities. The call-and-response structure and vocal improvisation in blues music served as a foundation for the improvisational nature of scat singing.
The earliest recorded example of scat singing in jazz can be found in Louis Armstrong's famous recording of "Heebie Jeebies" in 1926. Legend has it that Armstrong accidentally dropped his lyric sheet during the recording, forcing him to improvise with nonsensical syllables. This spontaneous moment birthed scat singing as we know it today and set the stage for its further development.
Scat singing quickly gained popularity among jazz musicians and vocalists, who saw it as a way to express their own creativity and to interact with the instrumentalists in the band. Artists like Ella Fitzgerald, Cab Calloway, and Sarah Vaughan further popularized scat singing, showcasing their virtuosity and improvisational skills through their vocal performances.
Overall, the origins of scat singing can be attributed to the rich and diverse musical traditions of African-Americans, who brought their unique vocal techniques and improvisational spirit to the world of jazz. It continues to be a vital and cherished element of the genre, representing the creative and free-spirited nature of jazz music.
Techniques Used in Scat Singing
Scat singing is a versatile and expressive vocal technique that involves a variety of techniques to create intricate melodies and rhythms. Here are some of the key techniques used in scat singing:
Vocal improvisation: Scat singers rely on their ability to improvise melodies and rhythms on the spot. They create new melodies using nonsensical syllables and sounds, allowing them to interact and respond to the instrumental solos in the band.
Rhythmic patterns: Scat singing often includes complex and syncopated rhythmic patterns. Singers use different rhythmic figures, such as eighth notes, triplets, and swung rhythms, to add a sense of swing and groove to their performances.
Call and response: Scat singers can engage in musical dialogues through call and response techniques. They can "respond" to the instrumental phrases by repeating or building upon the melodic and rhythmic ideas presented by the musicians.
Mimicking instruments: Scat singers often imitate the sounds and techniques used by instrumentalists. They may imitate the sound of a trumpet, saxophone, or other instruments using vocal techniques such as growls, bends, and vibrato. This adds an instrumental quality to their performances.
Vocal effects: Scat singers can incorporate various vocal effects to enhance their performances. This includes vocal slides, trills, falls, and vocal percussion, such as tongue clicking or lip smacking, to create additional rhythmic and textural elements.
Use of vocal registers: Scat singers explore different vocal registers to create variety and dynamics in their performances. They may move between chest voice, head voice, and falsetto to add depth and color to their vocal improvisations.
These techniques require a solid foundation in music theory, rhythm, and vocal technique. A scat singer must have a deep understanding of the genre they are performing in and be able to adapt to different musical contexts. Mastery of these techniques allows scat singers to engage in a musical conversation with the other musicians in the band, creating a dynamic and improvisatory performance.
Influence and Evolution of Scat Singing in Jazz
Scat singing has had a profound influence on the evolution of jazz music, shaping its sound and contributing to its unique improvisational nature. As a vocal technique that mimics instrumental solos, scat singing has allowed vocalists to fully participate in the improvisatory conversations taking place within jazz ensembles. Here are a few ways in which scat singing has influenced and evolved in jazz:
1. Expansion of Vocal Possibilities: Scat singing expanded the possibilities for vocal expression in jazz. It allowed vocalists to move beyond simply singing lyrics and engage with the music on a more instrumental level. Scat singers could explore unique vocal techniques, rhythms, and melodies, elevating the vocal aspect of jazz to new heights.
2. Instrumental Interaction: Scat singing facilitated a deeper interaction between vocalists and instrumentalists in the band. By using nonsensical syllables and imitating instrumental sounds, scat singers could engage in improvised exchanges with other musicians, blurring the lines between vocals and instrumentation.
3. Pushing Musical Boundaries: Scat singing became a tool for pushing the boundaries of jazz music. It allowed artists to experiment with unconventional vocal techniques and rhythms, contributing to the innovative and ever-evolving nature of the genre. Scat singers like Ella Fitzgerald and Sarah Vaughan pushed the limits of vocal improvisation, inspiring generations of jazz vocalists.
4. Transformation of Jazz Standards: Scat singing transformed the way jazz standards were interpreted and performed. Vocalists could use scat singing to embellish melodies, add improvisatory flair, and put their personal stamp on well-known tunes. This brought a fresh and exciting dimension to jazz performances, making them uniquely individualistic.
5. Influence on Other Genres: Scat singing's influence extends beyond jazz. Its rhythmic and improvisational qualities have seeped into other genres, such as pop, R&B, and hip-hop. Artists like Bobby McFerrin and Al Jarreau have incorporated scat singing into their repertoire, showcasing its versatility and appeal.
Overall, scat singing has played a vital role in the evolution of jazz music. It has expanded the possibilities for vocal expression, fostered deeper interaction between vocalists and instrumentalists, pushed musical boundaries, transformed interpretations of jazz standards, and even influenced other genres. It continues to be a cherished and celebrated element of jazz, representing the spirit of improvisation and creative freedom that is at the heart of the genre.
Famous Scat Singers in Jazz History
Throughout the history of jazz, there have been remarkable scat singers who have left an indelible mark on the genre. Their virtuosity, improvisational skills, and unique vocal styles have made them icons in the world of jazz. Here are some of the most famous scat singers in jazz history:
Louis Armstrong: Known as the father of scat singing, Louis Armstrong popularized the technique with his groundbreaking recording of "Heebie Jeebies" in 1926. His distinctive gravelly voice, rhythmic inventiveness, and masterful improvisation made him one of the most influential scat singers of all time.
Ella Fitzgerald: Ella Fitzgerald, often referred to as the "First Lady of Song," is renowned for her scat singing prowess. Her incredible vocal range, flexibility, and flawless improvisation captured audiences worldwide. Fitzgerald's scat singing recordings, such as "A-Tisket, A-Tasket," remain classic examples of the art form.
Scatman Crothers: Scatman Crothers was a multi-talented artist known for his work as a scat singer, actor, and comedian. His unique vocal style and ability to seamlessly weave in and out of scatting and singing made him a beloved figure in the jazz world. Crothers' scat solos were a highlight of many of his recordings.
Sarah Vaughan: Sarah Vaughan, with her beautiful voice and impeccable control, mastered the art of scat singing. Her ability to effortlessly navigate complex melodies, embellish chords, and create intricate rhythmic patterns set her apart as one of the greatest scat singers in jazz history.
Cab Calloway: Cab Calloway was a charismatic and energetic performer known for his captivating scat singing performances. His animated stage presence, inventive vocal improvisations, and signature song "Minnie the Moocher" solidified his reputation as a breakout scat singing star.
These legendary scat singers paved the way for countless others to explore and embrace scat singing as a vital aspect of jazz music. Their contributions to the genre continue to inspire and influence new generations of jazz vocalists.
Scat Singing in Contemporary Jazz Music
Scat singing continues to be a vibrant and significant element in contemporary jazz music. While it has its roots in the early days of jazz, scat singing has evolved and adapted to the changing musical landscape, merging with various styles and influences. Here are some key aspects of scat singing in contemporary jazz:
1. Fusion with Different Musical Genres: Contemporary jazz artists often incorporate elements from other genres, such as funk, soul, R&B, and Latin music. Scat singers in contemporary jazz explore these diverse musical influences and infuse their improvisations with the flavors of these genres, creating a unique sound that expands the boundaries of scat singing.
2. Experimentation with Vocal Effects: Contemporary scat singers are not limited to traditional vocal techniques. They explore a wide range of vocal effects, such as electronic manipulation, vocal looping, and use of vocal percussion, to create new textures and enhance their performances. These innovations push the boundaries of scat singing and add a modern twist to the art form.
3. Collaboration with Instrumentalists: Contemporary scat singers often collaborate closely with instrumentalists, blurring the lines between vocals and instrumentation. They engage in dynamic musical conversations, exchanging ideas and improvisations with musicians, creating a seamless fusion of voices and instruments.
4. Incorporation of Modern Technology: With the advancements in recording and production technology, contemporary scat singers have more tools at their disposal to experiment and create unique soundscapes. They can layer multiple vocal tracks, manipulate vocal samples, and explore creative studio techniques to enhance the depth and complexity of their scat singing performances.
5. Individualistic Expression: Contemporary scat singers strive to develop their own distinctive style and voice. They embrace their individuality and use scat singing as a means of personal expression, pushing the boundaries of their vocal abilities and finding new ways to connect with audiences.
While honoring the traditions of scat singing, contemporary jazz scat singers bring fresh perspectives and innovative approaches to the art form. They continue to expand the possibilities of scat singing, creating exciting and dynamic performances that captivate audiences and keep the spirit of improvisation alive in jazz music.
Conclusion
Scat singing is an extraordinary vocal technique that has had a significant impact on the world of jazz music. From its origins in the early days of jazz to its evolution in contemporary jazz, scat singing has consistently pushed the boundaries of vocal expression and improvisation. It has allowed vocalists to engage in musical conversations with instrumentalists, adding a new dimension to jazz performances.
Throughout jazz history, many legendary scat singers have emerged, each leaving their own unique mark on the genre. From Louis Armstrong to Ella Fitzgerald, these artists have showcased their virtuosity, improvisational skills, and distinctive vocal styles, inspiring generations of jazz musicians and vocalists to explore the art of scat singing.
Scat singing has not remained stagnant but has evolved and adapted to the changing musical landscape. Contemporary jazz scat singers continue to push the boundaries by fusing different genres, experimenting with vocal effects, and incorporating modern technology. This innovation ensures that scat singing remains relevant and captivating to audiences today.
As jazz continues to evolve, scat singing remains an essential element in the genre's repertoire. It represents the spirit of spontaneity, creativity, and free expression that is at the heart of jazz music. Whether through imitating instruments, improvising melodies and rhythms, or engaging in musical conversations, scat singers bring a unique and captivating energy to jazz performances.
In conclusion, scat singing is a vocal art form that has played a vital role in shaping and defining jazz music. It continues to captivate audiences with its rhythmic patterns, improvisatory nature, and the sheer brilliance of the vocalists who engage in this intricate and expressive style. Scat singing not only showcases the vocalists' technical proficiency but also their ability to connect with the music on a deeply personal level. It is a testament to the boundless creativity and the enduring power of jazz as a vibrant and ever-evolving genre.